Before I changed the oil on the Cherokee and Cessna 210 I took pictures of the oil filter safety wire and drain plug safety wire so that I could make sure I got it right when I redid it. So for the next time, here is what they look like.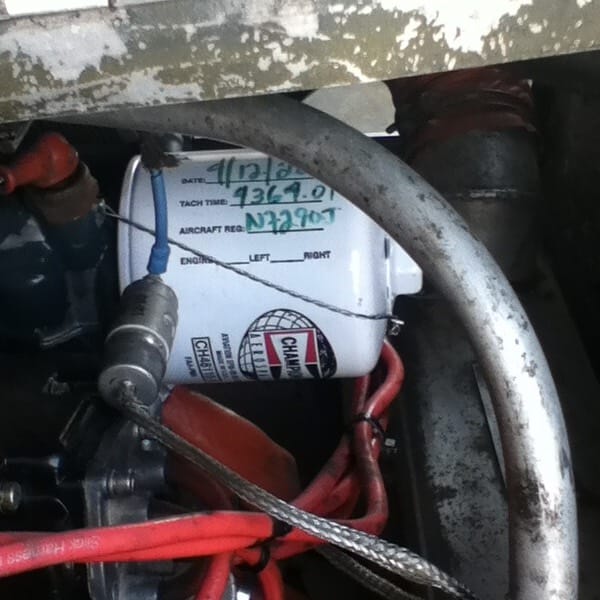 Note how the wire is looped through the plug, wraps around the oil pan, and is tied in the hole in the oil pan. Also note the copper gasket on the plug. Don't lose this, since it is not the same size as the spark plug gaskets and if you lose it, you'll be down while you order another.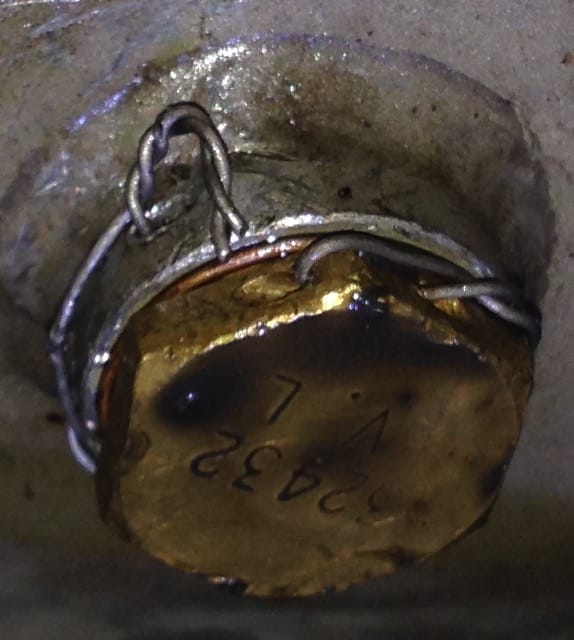 Here's my version. The first time I did it, I couldn't see the image very well on the phone, but when I cropped it and blew it up, it is easy to see that the wire starts in the plug. I got the direction right, but not the order. So I tried it again. I wasn't happy with how tight it was, so I tried it again. After five tries, I'm pretty happy with the quality. I took this picture with my iPad and I couldn't get as good an angle.