On a recent flight from Fresno (KFAT) I noticed this marking on the taxiway.

So I looked it up in the AIM 2-3-8.
2. Runway Approach Area Holding Position Sign.
At some airports, it is necessary to hold an aircraft on a taxiway located in the approach or departure area for a runway so that the aircraft does not interfere with operations on that runway. In these situations, a sign with the designation of the approach end of the runway followed by a "dash" (−) and letters "APCH" will be located at the holding position on the taxiway. Holding position markings in accordance with Paragraph 2−3−5, Holding Position Markings, will be located on the taxiway pavement. An example of this sign is shown in FIG 2−3−27. In this example, the sign may protect the approach to Runway 15 and/or the departure for Runway 33.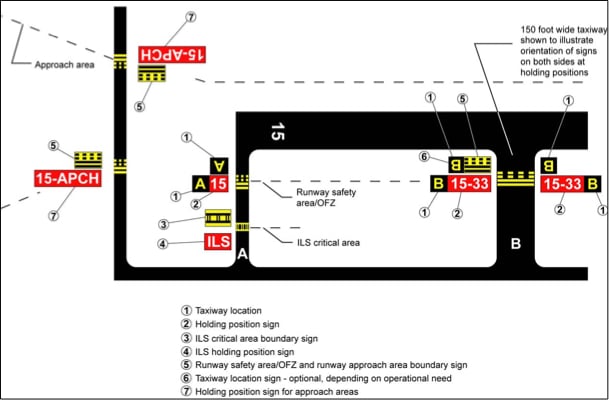 So basically it is like an ILS critical area and you only have to hold short when ATC (or the ATIS) tells you to.