All aircraft have restrictions on the types of maneuvers that they are certificated for. My Cherokee has a Normal Category of operations with corresponding Weight and Balance limitations, and a Utility Category where limited aerobatics are allowed.
With the rewrite of Part 23, the FAA proposes to eliminate commuter, utility, and acrobatic airplane categories from Part 23. All newly certificated airplanes under Part 23 would be certified in the normal category. Airplanes already certified in the commuter, utility, acrobatic, or normal categories will continue to fall in those categories. AOPA
In the rewrite, spins are not included in the normal category and since there is no utility category, in order to spin an aircraft, it would have to fall under the aerobatics rules.
§23.2005 Certification of normal category airplanes.
(d) Airplanes not certified for aerobatics may be used to perform any maneuver incident to normal flying, including—
(1) Stalls (except whip stalls); and
(2) Lazy eights, chandelles, and steep turns, in which the angle of bank is not more than 60 degrees.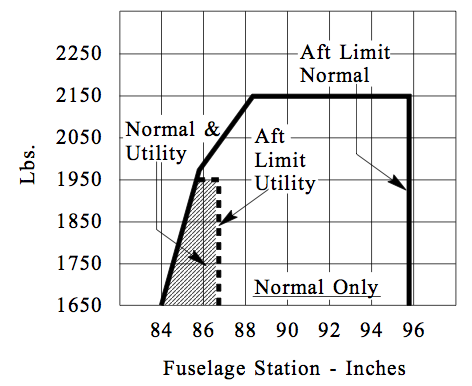 The restrictions only apply if you intend to perform aerobatics. It is perfectly fine to fly with passengers in the back seat and with baggage if you fall in the Utility range. Your Pilot Handbook or AFM should have some wording similar to my Cherokee.
In the Pilot Handbook it says:
The airplane is approved for certain aerobatic maneuvers up to a gross weight of 1950 lbs., provided it is loaded within the approved weight and center of gravity limits. The maneuvers are spins, steep turns, lazy eights, and chandelles.
In the Airplane Flight Manual (not a real AFM since mine is a 1968 model) it says:
Placards
On the aft side of the baggage compartment: UTILITY CATEGORY OPERATION – NO BAGGAGE OR AFT PASSENGERS ALLOWED. NORMAL CATEGORY OPERATION – SEE AIRPLANE FLIGHT MANUAL WEIGHT AND BALANCE SECTION FOR BAGGAGE AND AFT PASSENGER LIMITATIONS.
The T210 on the other hand does not have a Utility Category. The POH states that: This aircraft is certified in the normal category. The normal category is applicable to aircraft intended for non-aerobatic operations. These include any maneuvers incidental to to normal flying, stalls (except whip stalls) and turns in which the angle of bank is not more than 60°.